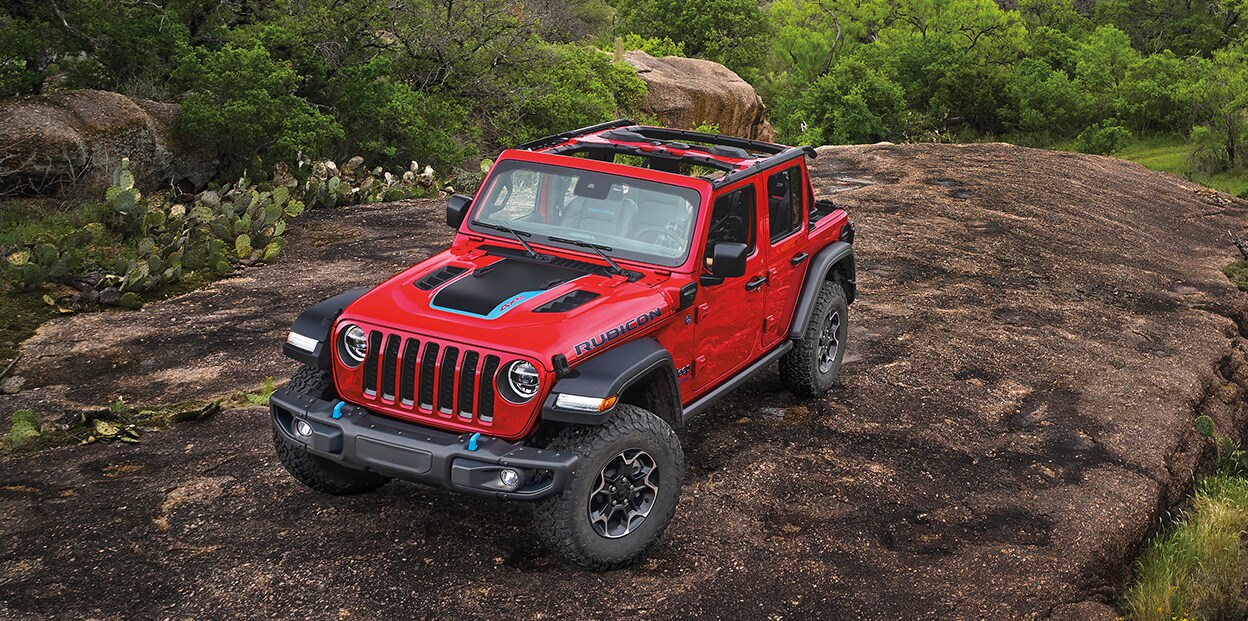 STEADY AND SOLID
2023 Jeep Wrangler 4xe For Sale in Clarenville, NL
Drive anywhere, anytime in the 2023 Wrangler 4xe - with a 2.0L direct-injection Turbo PHEV engine, three versatile driving modes, and an acclaimed 4x4 system. At Steele Clarenville Chrysler, we stock the latest Jeep models, including the 2023 Jeep Wrangler 4xe, a plug-in hybrid SUV that maintains its Jeep ruggedness and off-road worthiness. You are welcome to visit our showroom to get a closer look at the 2023 Wrangler 4xe, and be sure to take it for a test drive to experience the many benefits of its electrified powertrain. We are thrilled to assist you in your search for the perfect Jeep and can't wait to help you build and price your dream model.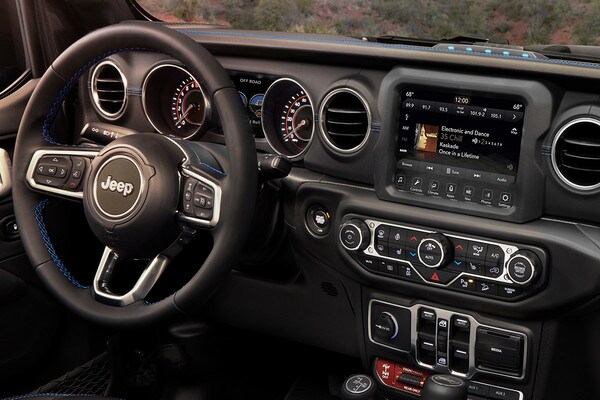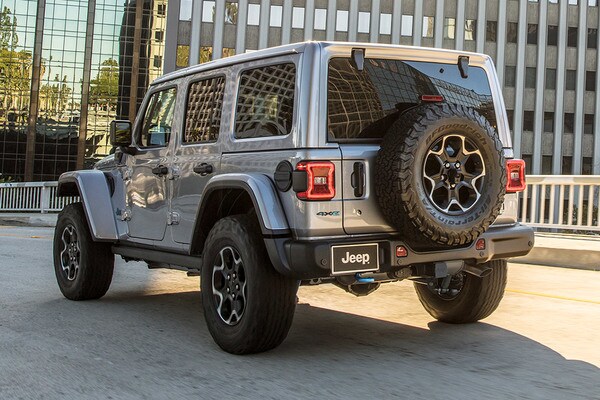 Make an Inquiry
* Indicates a required field
Performance & Off-Road Capability
The 2023 Wrangler 4xe is a plug-in hybrid SUV that utilizes its electrified powertrain to provide outstanding output and efficiency, enhancing your off-road adventures. It gets a 2.0-litre turbocharged four-cylinder engine and electric motors to generate combined output figures of 375 horsepower and 470 lb-ft of instant torque. With such output, the Wrangler 4xe can reach 97 km/h in as little as six seconds. Although this Wrangler has a battery pack, it still easily conquers off-road terrain, featuring a water-proof battery that allows watering fording capabilities of 30 inches in depth. Opting for the Wrangler 4xe Rubicon brings more off-road equipment to dominate the off-road, such as a Rock-Trac full-time four-wheel-drive system, Dana 44 heavy-duty axles, Tru-Lok locking differentials, skid plates, performance suspension, and sway bar disconnect.
Driving Range & Regenerative Braking
You can rely on the 2023 Wrangler 4xe to efficiently get you to work while being ready to hit the off-road trails anytime you wish to since it gets an impressive 17-kWh battery that delivers an extended driving range. You will find three driving modes to toggle between to meet your desired driving experience: Electric Mode, Hybrid Mode, and eSave Mode. This Wrangler can travel 35 kilometres on all-electric power alone, while its total hybrid driving range is an impressive 592 kilometres. You can utilize Level 1 and Level 2 charging at home to keep the battery full or regenerative braking will help you convert some of the braking energy into charging for the battery pack.
Government Rebate Program
Since the 2023 Wrangler 4xe provides a zero-emission all-electric driving range of 35 kilometres, it qualifies for government rebate programs that will bring you even more savings for making the change towards more sustainable transportation. Depending on the location of the purchase or lease of the Wrangler 4xe, it could qualify for government clean energy vehicle rebates and incentives of up to $7,500. Reach out to our experts from the sales team, and they will gladly inform you of which rebates are currently available for the latest Wrangler 4xe. 
Contact Us
The 2023 Jeep Wrangler 4xe is a fantastic SUV model that delivers incredible utility without sacrificing fuel efficiency, giving you the best of both worlds. You are welcome to contact us to learn more about the Wrangler 4xe and consider viewing our EV education and research for an in-depth look at electrified vehicles.