2021 Jeep Cherokee in Clarenville, Newfoundland and Labrador

2021 Jeep Cherokee in Clarenville, Newfoundland and Labrador
The all-new 2021 Jeep Cherokee is a car you will not want to miss. This vehicle has tons of features that make it perfect and durable for any family, and the best part is; it's affordable. With its powerful engine and sleek design, this car will exceed your expectations.
The Cherokee in Clarenville, Newfoundland, also has optional air suspension on four-wheel-drive vehicles. It is more road-friendly than coil springs and increases ground clearance up to 8.7 inches. It still provides everything you need to go from point A to B. This SUV will make your passengers happy on the road.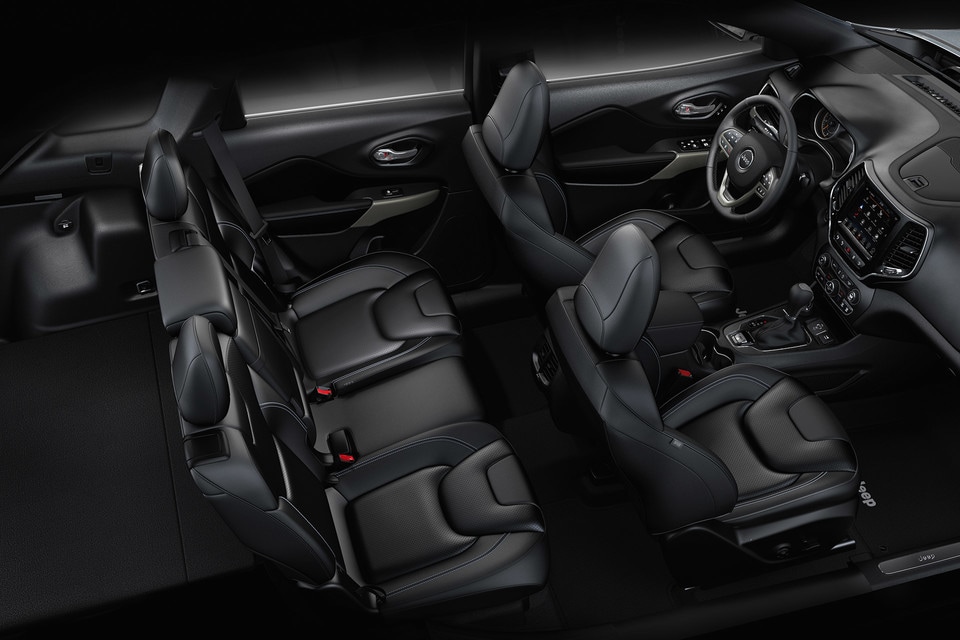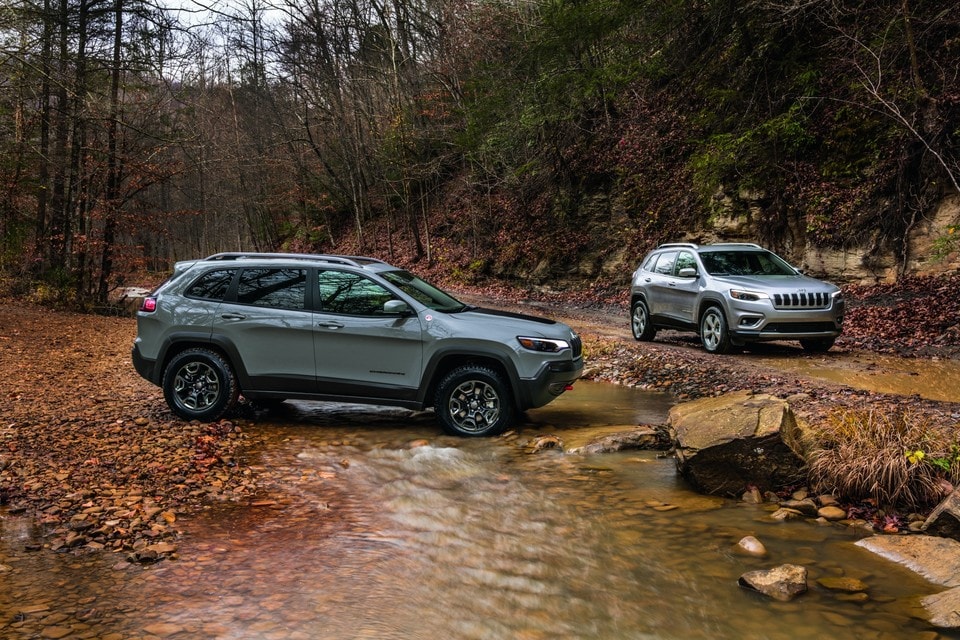 2021 Jeep Cherokee: What's New?
Jeep adds many new active safety features to the Cherokee for 2021. Automated emergency braking, Blind-Spot Monitoring, Lane-Keeping Assist, and other features are available. Standard features have also been reshuffled to enhance the lineup. For example, the basic model includes heated exterior mirrors and one-touch up/down front side windows, while the Trailhawk includes a heated steering wheel and front seats as well as a remote start.
2021 Jeep Cherokee Interior & Exterior
You can find the Cherokee in either a two-door or four-door configuration, making it an excellent choice for any size family. The interior seats five passengers comfortably, four on bucket seats and one in the centre console, allowing everyone to have their own space.
The cabin hosts all the gadgets you need to make your drive more enjoyable, including a touchscreen dashboard with satellite radio. The 2021 Jeep Cherokee has a cargo capacity of 25.8 cubic feet. This cargo space is big enough to fit most items into the trunk of this full-size SUV. A standard spare tire comes as part of the vehicle to help you change a flat tire on the road if necessary.
2021 Jeep Cherokee Performance
Cherokee is among the best off-roaders in its class. The 4×4 traction of this full-size SUV is balanced by a comfortable on-road ride and a compliant suspension. It is responsive to driver inputs, progressive when cornering, and doesn't struggle with body roll or understeer.
The Jeep Active Drive I includes automatic and a 4WD system engagement, while Active Drive II features hill descent control and rock crawl. Cherokee got built for demanding off-road trails, and it comes with a standard all-wheel-drive system, an upgraded suspension system, and an enhanced power train.
When driving in hilly rural areas or off-road, this car feels safe, and its superior traction helps it perform well over most types of terrain. Be sure to visit our Finance Centre for flexible payment plans and quick approvals.
What is Cherokee's Towing Capacity?
The 2021 Jeep Cherokee towing capacity is about 4500 lbs. This towing capacity is considered the highest for a midsize SUV and will allow most standard-sized trailers to go for personal trips or small business needs. Contact us for any questions, Steele Clarenville Chrysler staff is ready to help.
How Many People Does the Cherokee Seat?
The 2021 Jeep Cherokee has a seating capacity of 5 passengers. Adults of average height and build can fit comfortably in the second row of this full-size SUV.
How Economical Is the Cherokee?
The All-Wheel-Drive 2.4-litre engine and Front-Wheel-Drive 3.2-litre engine provide the gas mileage estimates for the 2021 Cherokee. Both deliver an EPA estimated fuel economy rating of 9.3L/100 Km, 30 Imp.Mpg And 10.6 L/ 100 Km, 27 Imp.Mpg, which is very efficient for a midsize SUV.
The new Jeep Cherokee is an excellent choice for someone who wants to get the most out of their SUV and needs a vehicle that can do it all. It surpasses other cars with its comprehensive safety features, seamless ride quality, and versatile cargo space.
Contact Us
If you're looking for a new SUV, check out the new inventory of Jeep Cherokee. We have several models in stock, and we offer competitive financing rates. Browse through our website to narrow down your options or stop by one of our showrooms today, and our sales team will help analyze and filter to offer you the most suitable models.
New Jeep Cherokee Inventory in Clarenville, NL